Home remodeling can be an exciting but daunting task, requiring significant time, money, and effort. Whether you are looking to update your kitchen, add a bathroom, or expand your living space, choosing the right home remodeling company is crucial to the success of your project. With so many companies to choose from, it can be challenging to know where to start. This blog post will share tips on finding the best home remodeling company for your project.
What is a home remodeling company?
A home remodeling company is a business that specializes in renovating or improving residential properties. The company typically employs professionals with expertise in various aspects of construction and design, including architects, interior designers, carpenters, electricians, plumbers, and other skilled tradespeople.
The primary focus of a home remodeling company is to transform an existing home into a more functional, aesthetically pleasing, and comfortable living space for the homeowner. This may involve many projects, such as updating the kitchen, adding a new bathroom, finishing a basement, building an addition, replacing windows and doors, or upgrading the electrical or plumbing systems.
Home remodeling companies typically offer various services, from design and planning to construction and project management. They may work with the homeowner to develop a customized design plan that meets their specific needs and budget, obtain necessary permits and approvals, and oversee the construction process from start to finish.
The cost of home remodeling projects can vary widely, depending on the project's scope, the materials used, and the level of expertise required. A reputable home remodeling company will provide a detailed estimate of the costs involved and a timeline for the completion of the project.
Tips for completing your home remodeling project successfully
Completing a home remodeling project requires careful planning, attention to detail, and effective communication with your contractor or team. Here are some tips to help ensure your remodeling project is a success:
Before you begin your remodeling project, define your goals and priorities. What specific improvements do you want to make? What is your budget? What is your timeline? Knowing your goal will help you and your contractor stay focused and on track.
Choosing the right contractor is critical to the success of your remodeling project. Look for a contractor with a good reputation, a proven track record, and experience with projects similar to yours. Be sure to check references and read reviews before making a decision.
Work with your contractor to create a detailed plan with a timeline, budget, and scope of work. This will help ensure that everyone is on the same page and that there are no surprises.
It's easy to get carried away with home remodeling projects and overspend. Establish a realistic budget and stick to it. Make sure you include a contingency fund for unexpected expenses.
Communication is key to a successful remodeling project. Stay in regular contact with your contractor and be clear about your expectations. Address any concerns or issues as they arise.
Even the most carefully planned projects can encounter unexpected problems. Be prepared to adjust your plan if necessary and work closely with your contractor to find solutions.
Home remodeling projects can be disruptive and time-consuming. Be patient and flexible, and keep your eye on the end goal. The result will be worth the effort.
Process of home remodeling with a home remodeling company
The process of home remodeling with a home remodeling company typically involves several stages, including:
Consultation and design: The first step in the process is to schedule a consultation with a representative from the remodeling company. During this meeting, you will discuss your goals, ideas for the project, budget, and timeline. The remodeling company will also assess the space and offer design suggestions.
Planning and estimating: Once the design has been finalized, the remodeling company will provide a detailed estimate of the costs and timeline for the project. This will include all of the materials, labor, and other expenses associated with the project.
Permits and approvals: Depending on the project's scope, you may need to obtain permits and approvals from your local government. The remodeling company will assist you and obtain all necessary permits before work begins.
Demolition and preparation: Before the remodeling work can begin, any existing structures or materials that need to be removed will be demolished, and the space will be prepared for construction.
Construction: The construction phase is where the actual work of the remodeling project takes place. This may include installing new walls, flooring, cabinetry, appliances, plumbing, and electrical systems, among other things.
Inspection and final touches: Once the construction is complete, the remodeling company will conduct a final inspection to ensure everything is up to code and meets your expectations. Any necessary touch-ups or finishing touches will be completed at this stage.
Completion and warranty: Once the project is finished, the remodeling company will provide a final walkthrough to ensure that everything meets your satisfaction. They will also provide a warranty for the work they have done.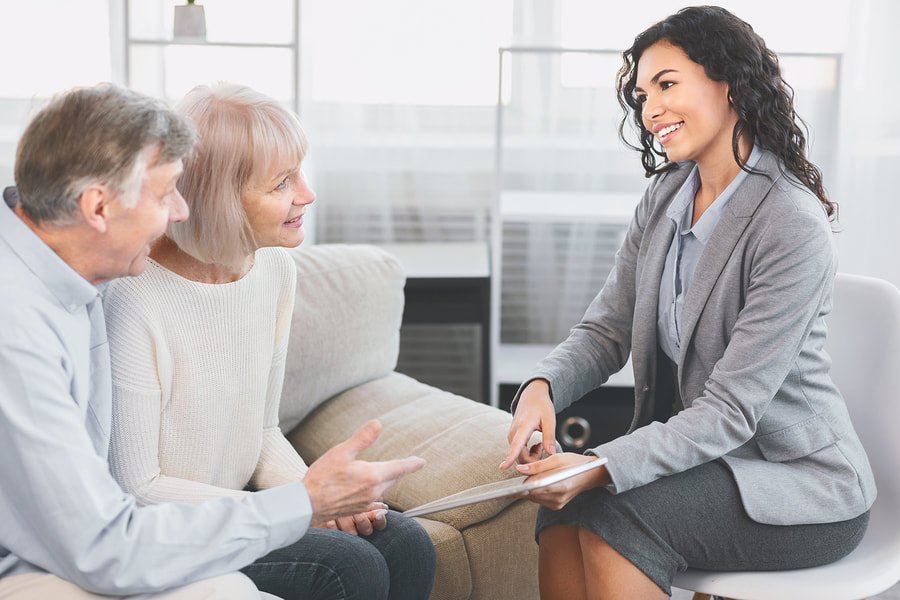 How to communicate with a home remodeling company
Effective communication is key to the success of a home remodeling project. Here are some tips on how to communicate with a home remodeling company:
It's important to establish clear communication channels from the outset. This can include email, phone, or text messaging. Ensure you have the contact information for your remodeling company's project manager or lead contractor.
Before work begins, clearly communicate your goals and expectations for the project. This can include design preferences, project timelines, and budget constraints.
Your remodeling company has experience in home remodeling projects, so listening to their suggestions and advice is important. They may have design ideas or recommendations that you haven't considered.
If you have questions or concerns about the project, don't be afraid to ask. Your remodeling company should provide you with clear answers and explanations.
If you need to change the project scope or timeline, communicate them as soon as possible. This will help avoid delays or misunderstandings.
When you agree on a design plan or make changes to the project, ensure it's documented in writing. This can help avoid confusion or disputes down the road.
Throughout the project, stay involved and engaged with the remodeling company. Attend regular check-ins or site visits to see the progress and ask any questions.
Things to keep in mind before hiring a home remodeling company
Hiring a home remodeling company is a big decision, and it's important to research and consider a few key factors before making your choice. Here are some things to keep in mind before hiring a home remodeling company:
Reputation and experience: Check the company's reputation by reading reviews and testimonials from past clients. Look for a company with a proven track record of delivering quality work and customer satisfaction. It's also important to consider the company's experience in the industry and their specific expertise in the type of project you have in mind.
Licenses and insurance: Make sure your chosen remodeling company is licensed and insured. This helps ensure that they are qualified to perform the work and you are protected in case of accidents or damage during the project.
Communication: A successful home remodeling project requires clear communication between you and the company. Make sure the company you choose is responsive and communicative throughout the project and that they are willing to listen to your ideas and concerns.
Budget: Consider your budget when choosing a home remodeling company. Look for a company that offers transparent pricing and is willing to work with you to find ways to stay within your budget without sacrificing quality.
Project timeline: Discuss the project timeline with the remodeling company and ensure it fits your schedule and needs. A reputable company can provide a realistic timeline for the project and stick to it.
Guarantees and warranties: Find out what guarantees or warrants the remodeling company offers for their work. A reputable company will stand behind their work and offer a guarantee or warranty to give you peace of mind.
Conclusion
In conclusion, finding the best home remodeling company for your project is critical to ensuring a successful outcome. By taking the time to research companies and consider their reputation, licenses, communication skills, budget, project timeline, and guarantees, you can make an informed decision and choose a company that meets your needs and expectations. Cypress Home Remodeling Company prides itself on providing top-quality home remodeling services that meet its client's unique needs and vision. Their team of experienced professionals is dedicated to delivering high-quality work and excellent customer service. Contact them today to learn how they can help you bring your home remodeling dreams to life.